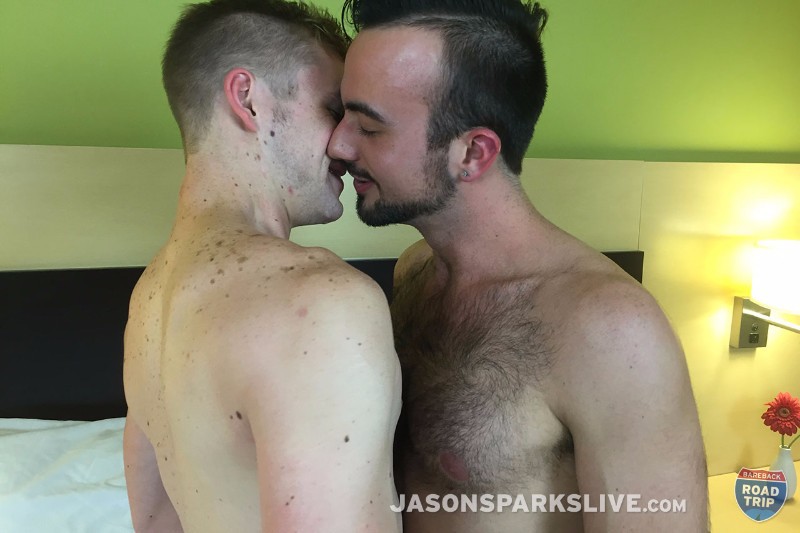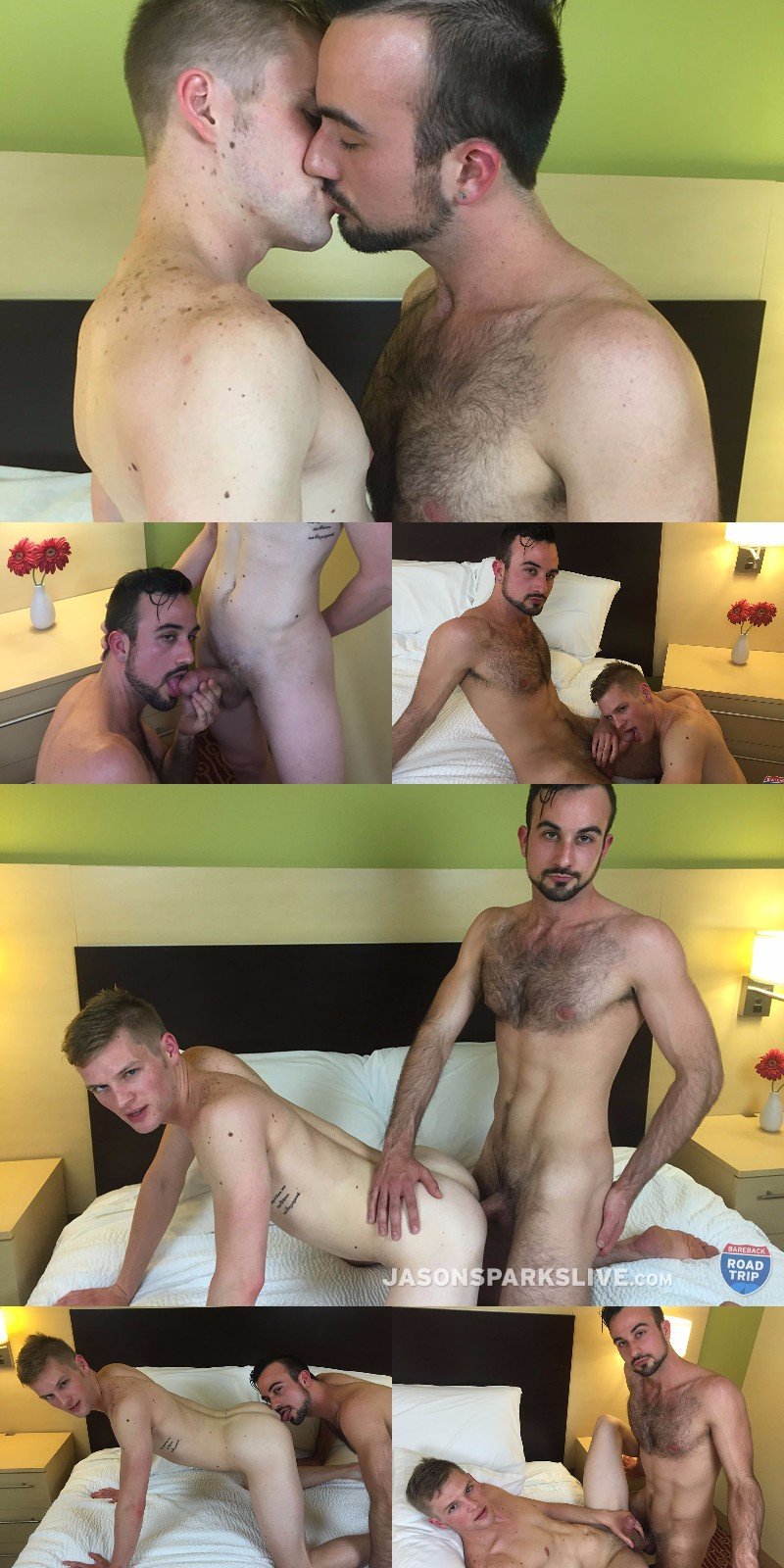 Watch Amateur Guys in their First Pornos
Mason Lear is a gymnast from Omaha, Nebraska and he's just breaking into porn. So when Jason Sparks hit town with his Bareback Roadtrip, Lear was only too happy to hop into bed with Ty Thomas, a sexy blond with a very hungry butt.
Ty Thomas appeared in a threeway last month on Jason Sparks Live and he stuffed his fat dick in Ian Levine in a threeway, sharing fucking duties with Brogan Reed. But this time around, Ty Thomas is the bottom and Mason Lear is making his debut on the site.
I like this pairing because I love differences, it's one of my fetishes. Mason Lear is dark-haired, furry, and bearded wheras Ty Thomas is blond, smooth, and clean shaven. The sight of Mason's dark beard buried in Ty's creamy white butt is a real turn-on. And I have to say that I love Ty's moles and dark freckles, it really gives him a little something extra. Anyway, this pair have some amazing chemistry and Mason fucks the daylights out of this lad.