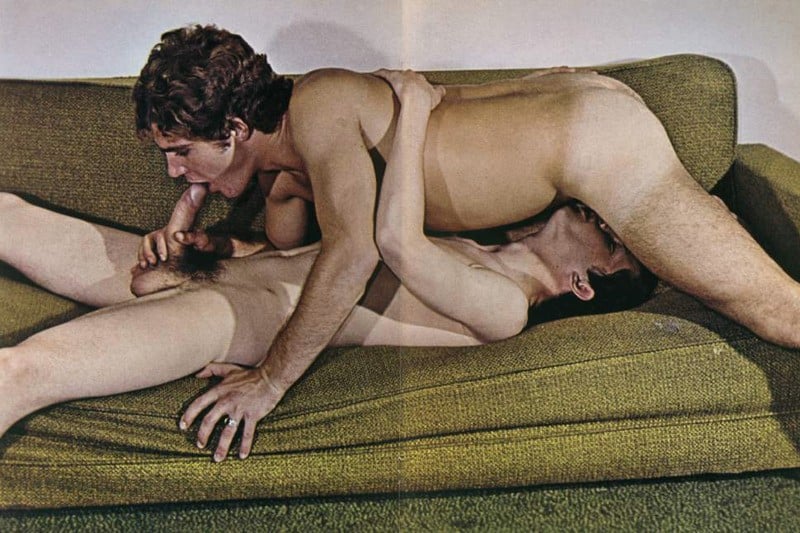 We can pretend to care deeply about the other vintage shots here (and they are worthy of adoration for their stark homosexuality). But really it's all about the SUCKING MASK. So since the photo isn't big enough to reveal all the lovely text about it, here you go, with my commentary in brackets:
"The latest sex-item [who knew this was hyphenated?], and one which combines fantasy with feeling [so do the Muppets], is the SUCKING MASK. It is a full life-sized replica of a man's face [before Silence of the Lambs], moulded [the past participle of "mold"] from soft, fleshy skin-colored [whose skin color?!] rubber."
But wait, there's more.