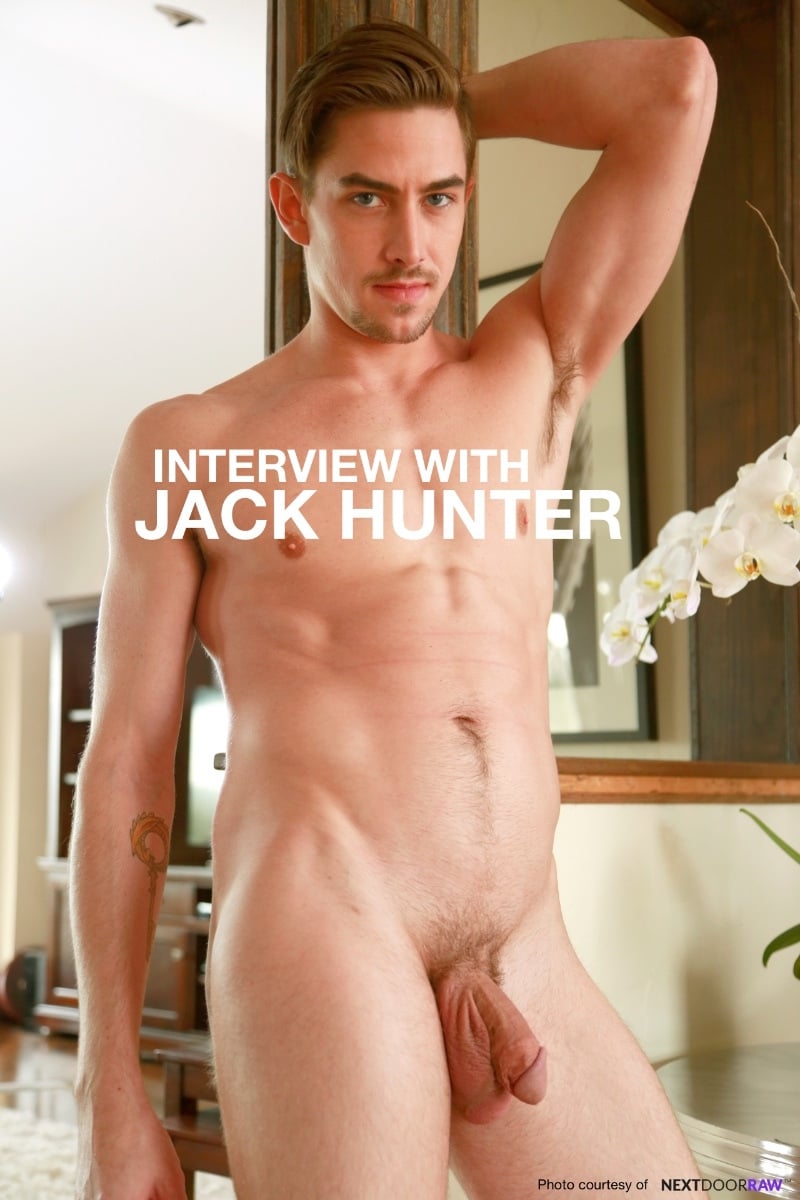 GayDemon interviews Jack Hunter to find out all his favorites, how he likes to start his day, and what he's still yet to do sexually!
GayDemon interviews Jack Hunter. He talks about his celebrity crush, his fantasy porn scene, and how he starts his day.
If you weren't a porn star and could have any career you wanted, what do you think you'd be doing?
Well, I don't plan on being a porn star my entire life. Really I got into porn to build a following and branch out into what I really want to do, which is be a Hollywood actor. Invoking emotion and telling a story on screen, that can bring a person to tears or make them laugh out loud, that's what I really want to do.
Do you have a favorite scene? And why?
The scene with Mark Long for Next Door Raw was probably my favorite. It was a lot of fun working with him. He's so sexy!