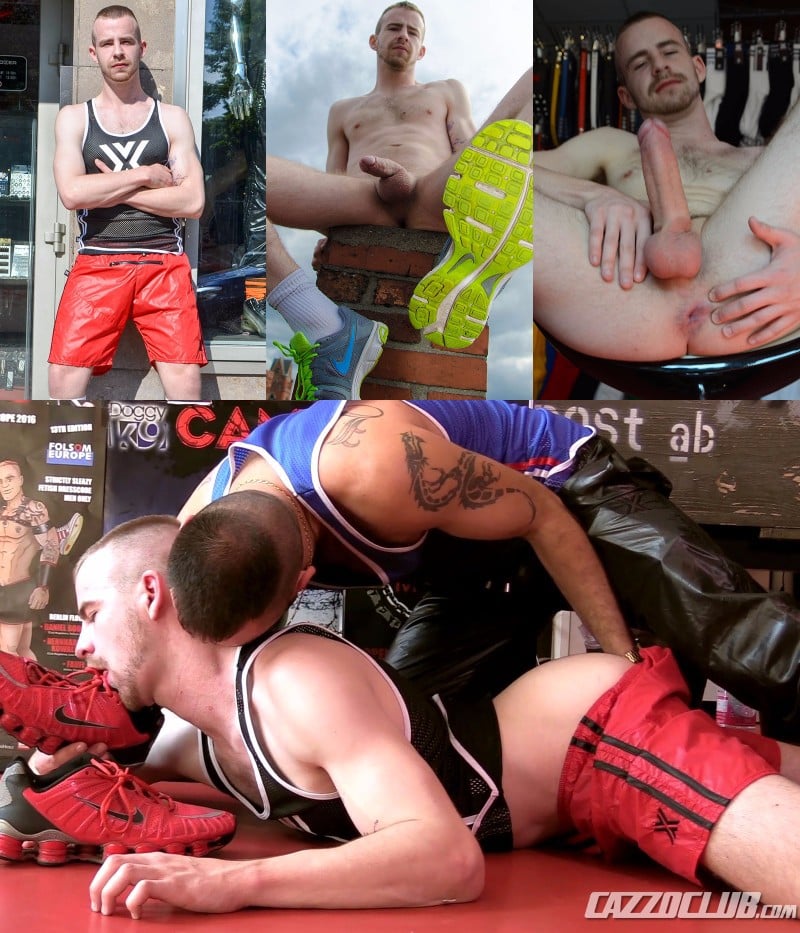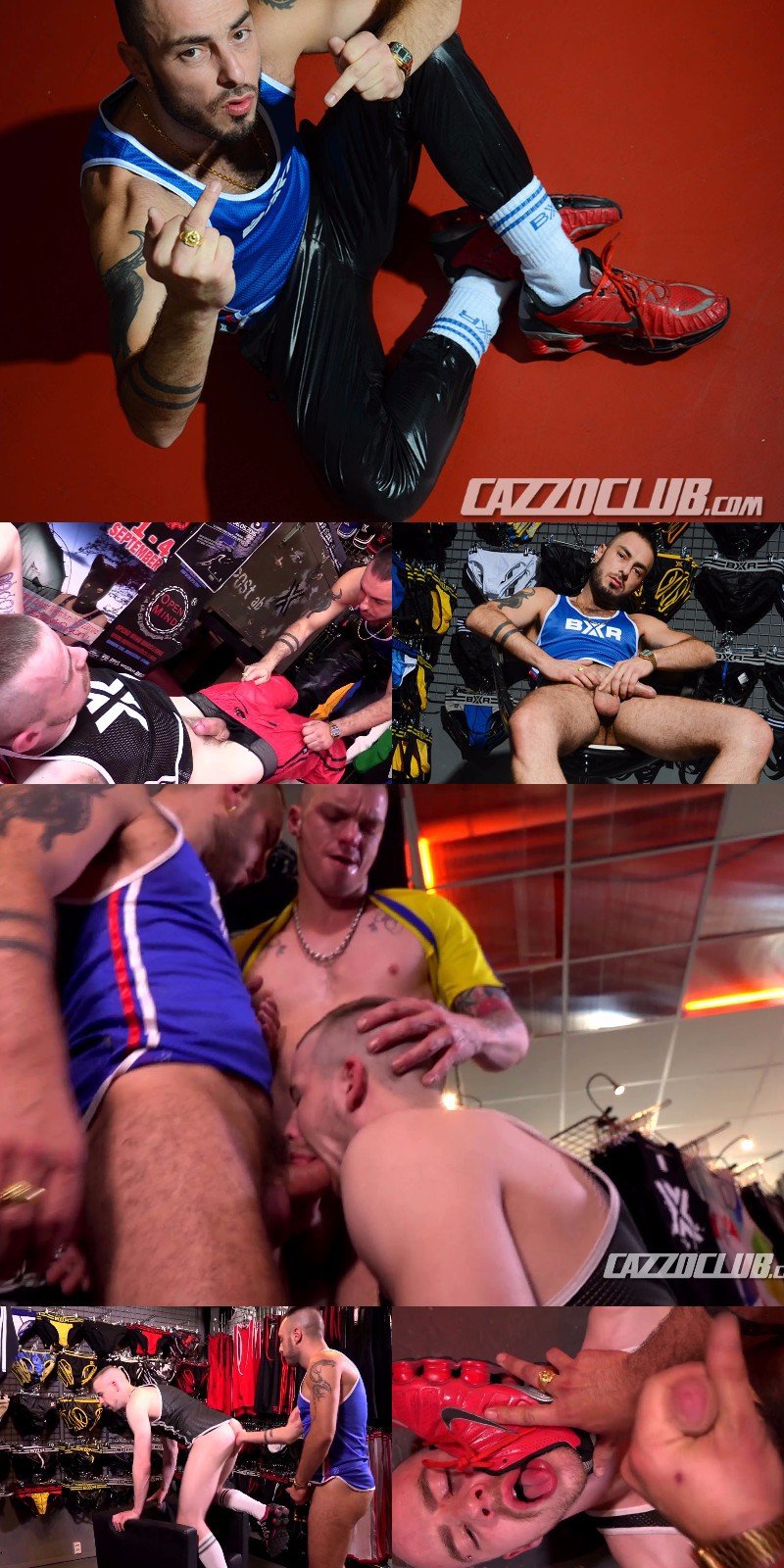 See Over 200 Hardcore Fetish Scenes at Cazzo Club
Dane Down Under flew all the way up from Australia to serve in a training session Macanao Torres in this new video from Cazzo Club. And Dane makes a pig of himself.
Dane is not new to gay porn, although he's probably not known to most of you. But he's filmed 24 videos with an Aussie site called Amateurs Do It. And while he had a lot of fun filming some pretty hot scenes, the sexy stud didn't get a chance to explore much of his kinkier side. So Dane headed off to Berlin to film a pig in training session with Cazzo Club.
Dane is in Boxer Berlin when master Macanao Torres comes in looking for some new fetish gear and he orders the lad to his hands and knees. While Dane is licking and snorting Macanao's sneakers, the top gets a good look at Dane's ass in the tight red rubber shorts. After spitting in Dane's hole, the Master sits back and lets the Aussie ride his big cock. Meanwhile, another customer is watching and getting turned on, so Macanao makes Dane suck both of their cocks.