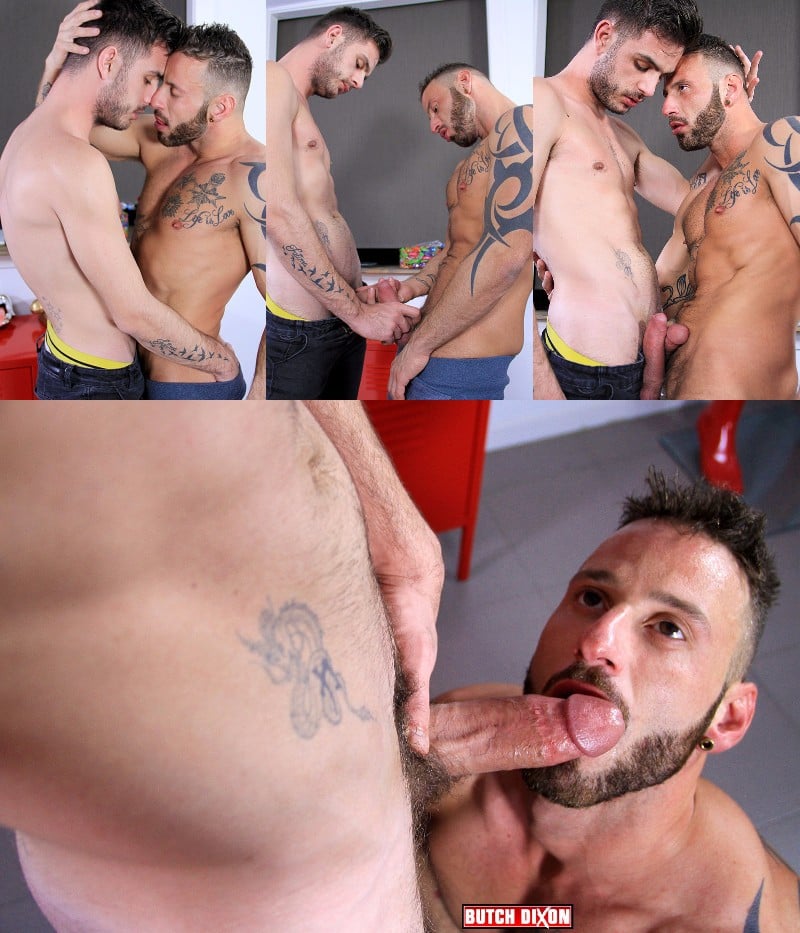 Watch All 4 of Abraham Montenegro's Videos at Butch Dixon
Antonio Miracle and Abraham Montenegro swap blowjobs in this new Butch Dixon video, they kiss and suckle each other's nipples. But Abraham loves feeling a hard dick plunging in his ass, so he finally lies back on the sofa and begs Antonio to fill his quivering hole.
This is Abraham Montenegro's fourth scene at Butch Dixon, but I'm pretty sure that I'm seeing him for the first time. What a sexy stud. He's 27 years old and he's bottomed in all four of his scenes. But before he turns his ass over to Antonio Miracle, he pushes the hunk to his knees. Abraham might prefer bottoming, but he sure delivers a wicked face fucking to his top buddy. He holds Antonio's head in both hands and fucks his throat hard.
Abraham loves sucking too, so he gives Antonio's big dick a thorough working over before wrapping his legs over Antonio's shoulder. Antonio mounds him and drills his ass hard with his thick, raw cock. Abraham begs for Antonio's bone and the Spanish hunk gives him exactly what he wants. He drills this gorgeous stud until he's nuts can't take anymore and he unloads them all over Abraham's well-fucked hole.