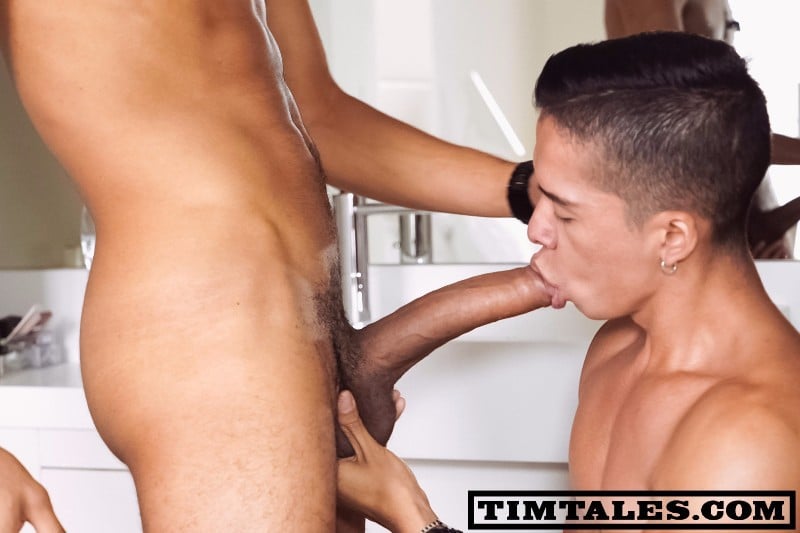 Watch Caio Veyron In a Mess of Movies at Tim Tales
I think Caio Veyron's cock is somewhere around 11 inches and he's used it on many of the guys over at Tim Tales. Angel is a brand new bottom on the site and he's brave enough to see how much of the nearly foot-long dick he can stuff in his ass.
I thought last week's Tim Tales cock was massive, and it was, if you missed it, click here to see it in my post. Truth be told, Eduardo Picasso is packing a 12-inch cock, so if we can believe the measurements, Caio Veyron from today's scene is an inch shorter. But let's face it, when your ass is being stretched this much, would you really notice an extra inch?
What makes this scene even more spectacular is that Angel is a sweet-faced lad and he's got a tiny butt, too. He can't manage to suck much of Caio's horse cock, but then could you? Angel is on his belly hugging a pillow when Caio first enters him and the top makes Angel sees stars when he drives his erection in just a little bit too far. But the cute bottom adjusts to the anal assault and takes a hard drilling.