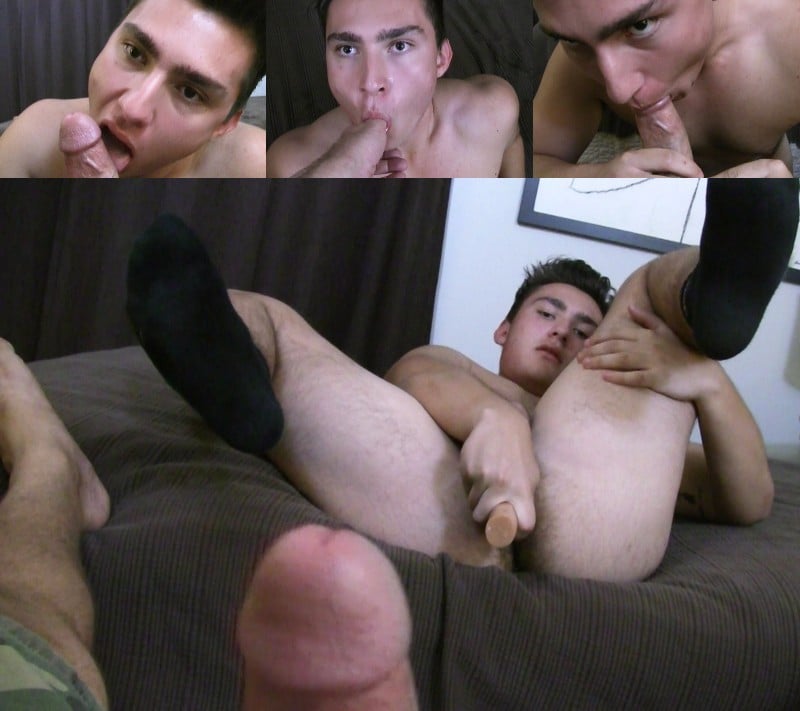 Watch Bad Boys Getting Screwed at Boys Halfway House
Patterson has just arrived at Boys Halfway House. He hasn't even had time to do anything worthy of punishment, but the house supervisor is already fucking his ass. And who could blame him? While doing the routine strip search, the supervisor couldn't resist.
Patterson is a cute lad who just arrived at Boys Halfway House. Like I said on the way into this post, the house manager didn't even give this bad boy a chance to break any of the house rules to punish him. After making Patterson read the rules, the supervisor orders him to strip for the "routine" strip search -- all the residents go through one.
The supervisor was maintaining his composure until he slipped his finger inside Patterson's hole for the "routine" cavity search. This boy's hole was so tight that the horny counselor couldn't wait. "It took damn near forever to finally get my cock in his hole," the supervisor says. And after giving him a good fuck, the manager fills Patterson's ass with cum and fucks him some more.
See more at Boys Halfway House